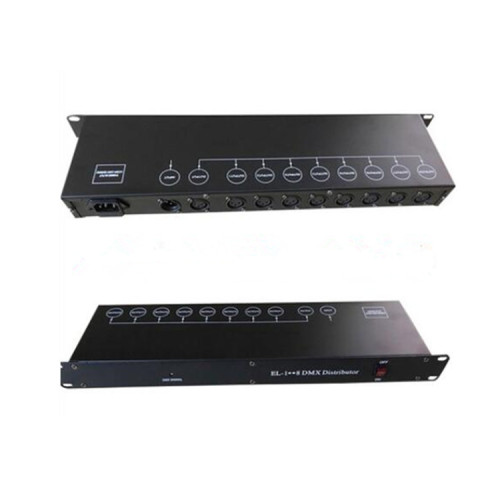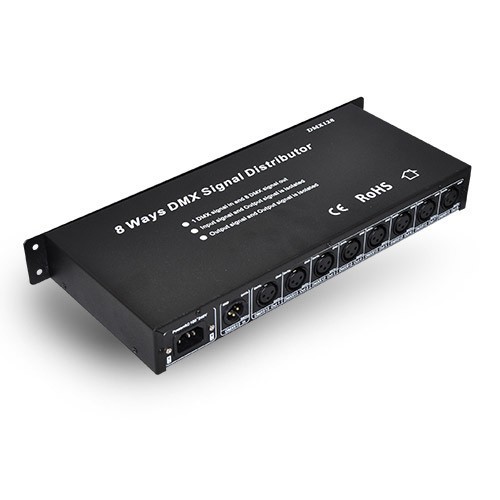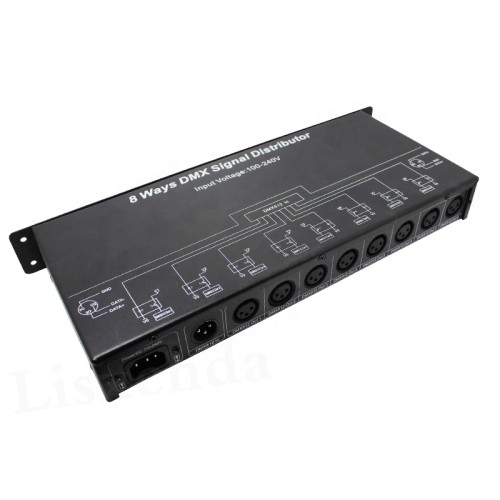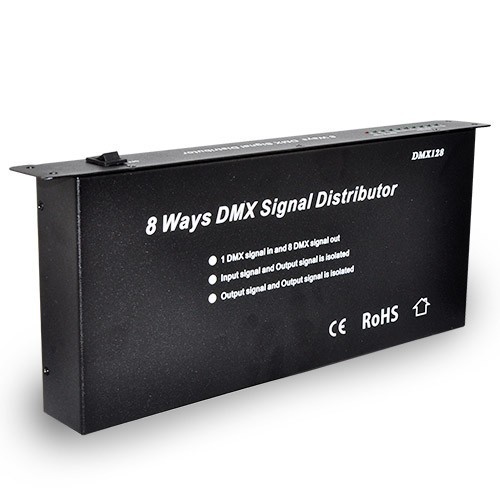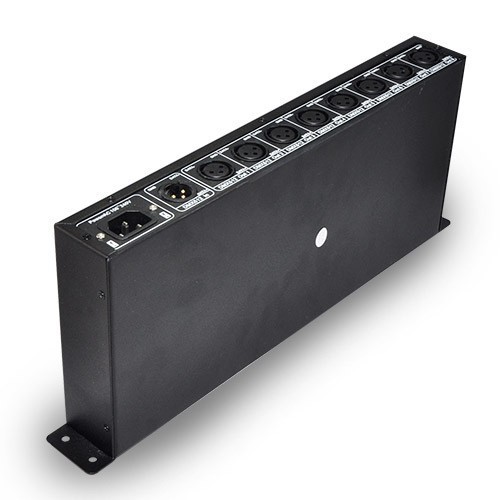 8 Channels DMX512 Signal Amplifier Multi Ports
Item specifics
Power supply

AC100V-240V / 50-60Hz
Description
1 channel DMX512 digital input, 1 channel DMX512 direct output.
Input/output opto-isolation
8 independent amplification drive outputs.
Signal amplification and shaping function to extend the signal transmission distance.
The ability to increase the number of data bus access devices.
Protect the DMX512 output interface of the lighting console, isolate the fault site, and improve the safe operation reliability of the digital lighting control system.
Power supply: AC100V-240V / 50-60Hz