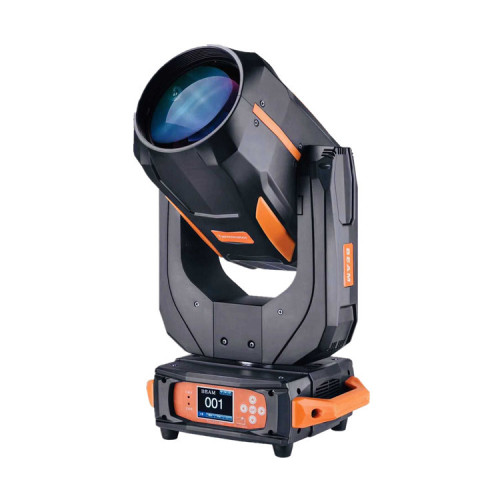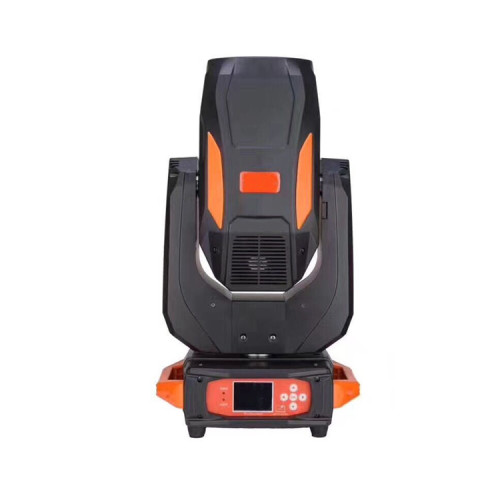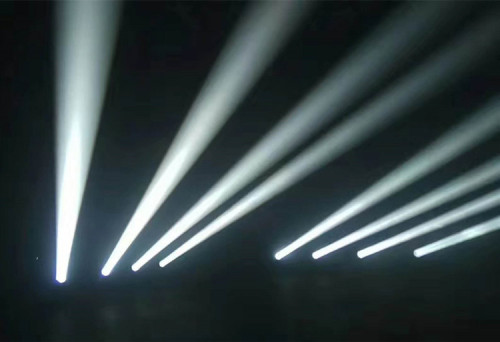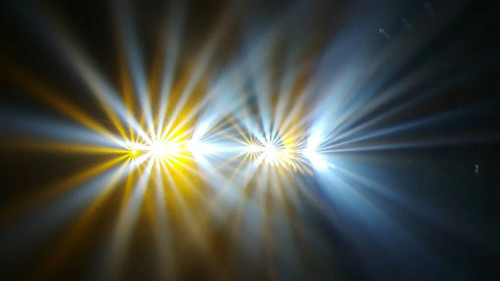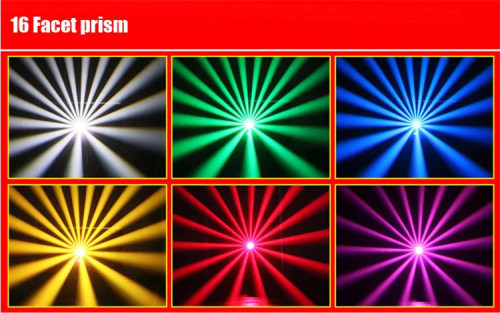 Stage 17R Sharpy 350W Spot Wash Moving Head Beam Light
Item specifics
Lighting Source

350W
Power supply

AC100-240V, 50/ 60Hz
Color temperature

7500K
Average Lifespan

1500Hrs
Control mode

18 international standard DMX512 control, master-slave mode, self-propelled mode
Number of channels

3 DMX Modes 15/18/20 Channels DMX
Dimmer

0-100° linear dimming (256 levels)
Strobe

Ultra-high speed strobe, 1-13 times / sec
Display

HD (8192 pixels) color LCD display, can be inverted 180°
Description
Stage 17R Sharpy 350W Spot Wash Moving Head Beam Light
Voltage: AC100V-240V/50-60Hz,
Ballast: Electronic Ballast
Light bulb: OSRAM SIRIUS HRI 350W (optional YODN R17 350W)
Color temperature: 7500K
Average life: 1500Hr
Number of channels: 3 DMX Modes 15/18/20 Channels DMX
Control mode: 18 international standard DMX512 control, master-slave mode, self-propelled mode.
16 (standard) /20 (16Bi t) /24 (extended mode) control mode.
Lamp type: OSRAM S IRIUS HRI8482; or YODN MSD15R 330W
A color wheel consisting of 14 fixed colors, 14 colors + white light.
One fixed pattern wheel, 17 patterns.
Prism, atomizing mirror: 8 prism (high temperature resistant material), two-way variable speed rotation, optimal homogenized atomization dyeing
Dimmer: 0-100° linear dimming (256 levels)
Strobe: Ultra-high speed strobe, 1-13 times / sec
Display: HD (8192 pixels) color LCD display, can be inverted 180°
Rotate 540° horizontally, 8Bi t/16Bi t , with a minimum step of 0.008/step.
Rotate 270° vertically, 8Bi t/16Bi t , with a minimum step of 0.004/step.
Horizontal and vertical photoelectric reset system for automatic retrieval and reset
The noise of the whole machine is 43. 7dB (1 meter from the lamp)
Size: 430X330X525mm.
Net weight: 18Kg ± 1KG.